Moving to the Cloud Doesn't Have to be Scary


Is the age of your on-premise equipment haunting you? Does it look like your hardware is about to give up the ghost? Does the thought of moving to the cloud send chills down your spine?
Managing an on-premise server can be a nightmare. Believe us – we know – we have heard the horror stories firsthand. Moving to the cloud doesn't have to be scary. Below are some of the fears that we have heard (and laid to rest) from the MultiValue community.
Control and Security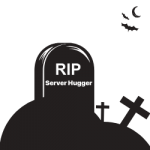 Does your server's security keep you up at night?
Hosting providers like Google spend top dollar to ensure their data is safe. They have the money and resources to pay for the best and highest level of security available – more so than an average SMB. By hosting your system with Pick Cloud, you can take advantage of the latest and greatest security software for a predictable monthly fee and at a fraction of the cost of paying for these security software/protocols on your own.
Are you afraid of losing control of your server, or worse yet, losing your job? You still have the ability to control your server, and having a cloud provider take care of the infrastructure, it leaves you to focus on other tasks that help your company focus on their bottom line – win-win for everyone.
Cost
Having Your Server On-Premise is Cheaper.
If you think it is more cost-effective to be on-premise then you are scary wrong. If you are in doubt, check out our on-premise vs cloud server cost comparison from our blog – What is the true cost of being on-premise. As you can see by the time you figure in ALL the costs of having a server on-premise (not just the cost of the server itself, but the OS maintenance, power, cooling, and cost of having someone maintain it and replacing the server every 3-5 years) you could move to the cloud and never have to worry about replacing or servicing your server again. And, can you really put a price on knowing that all you have to do is focus on your business, customers, and bottom line versus having the added worry of your infrastructure on top of all that?
SaaS vs. On-Premise Software
Most on-premise software packages are more expensive. You often have to pay upfront heft fees plus annual maintenance. When you opt for a Software as a Service (SaaS) model you are able to pay a monthly fee that includes the annual maintenance. You only pay the monthly fee for as long as you use the software. When you no longer use it, you no longer pay for it. With our Cloud starter pack – we include standard hosting plan, up to 5 devices on Cirrusprint, and standard version of phiReport (valued at $3,495 plus annual maintenance). You bring the MultiValue license and the Internet connection – we take care of the rest. We also offer OpenQM Database as a Service (DBaaS). This includes an OpenQM license, AccuTerm, as well as the Google infrastructure and all that, includes – all for as low as $16 per seat per month! The OpenQM annual maintenance is included. All you need to bring is an Internet connection. Are you worried that your old peripheral equipment isn't cloud-ready? We have taken old Okidata printers and made them cloud accessible. Typically there is no need to buy new printers.  You won't have to worry about tape drives or buying tapes anymore either. Backups are made and stored in the cloud.
What You Do Need To Rest Easy
To make a successful migration to the cloud you do need to have a reliable ISP with decent Internet speed as well as equipment that can handle it. The cloud will expose any drops in service (for those applications that require persistent connections). Zumasys AccuTerm's ReZume feature helps with this but does not fix the problem. Make sure you test your network infrastructure thoroughly before making the move. An inferior Internet connection can make your life miserable. You cannot connect to your system without it. Luckily Pick Cloud offers a 15-day FREE cloud evaluation with no commitment or credit card required.
Bottom line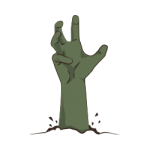 The cloud doesn't have to be the boogeyman or the monster under your bed. A proper hosting provider can calm your fears and move you to the cloud so you can enjoy all the benefits the cloud has to offer.Everyone here at Pick Cloud wishes you all have a happy and safe Halloween!