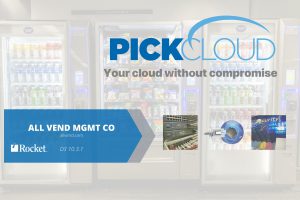 Pick Cloud Moves All Vend Corp's D3 Application from On-premise to the Cloud with Ease
All Vend Management Corp, an Irving, Texas company moved from on-premise to the cloud due to COVID-19. Read more about their migration here.
Action Technology, Inc. Chooses Pick Cloud for Their Move to the Cloud 
Action Technology, a Midlothian Virginia company, chose Pick Cloud to aid in their transition from on-premise to the cloud. Read more here.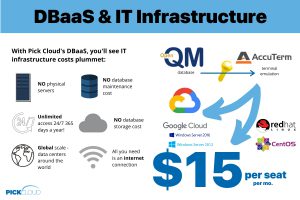 Ever wonder how the ReZume feature works? Want to see it in action? This feature is a must for all MultiValue users moving to the cloud or if you think you have flaky Internet connectivity.
Watch our demonstration here.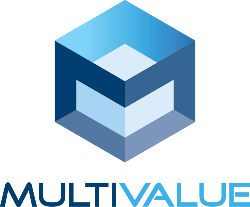 Zumasys announced the availability of a new open website for the Pick MultiValue community called www.pickmultivalue.com. This website was designed to help companies to train young developers who are new to PICK and includes MultiValue branded resources such as video training content and links to knowledge assets such as discussion boards and programming resources.
MV Experts Plan to Evolve with the Market in 2019 – DBTA asked us and five other MultiValue experts from Rocket Software, Kore Technologies, Revelation, Entrinsik, and Bluefinity what our predictions were for 2019 and how our platform was addressing them. We weigh in here.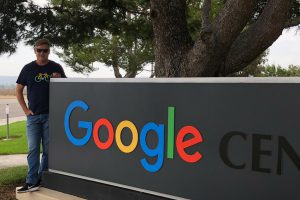 You have questions? We have answers. We sat down with Pick Cloud's CEO (Cloud Evangelist Officer) to discuss common questions people have about the company, PICK/MultiValue in the cloud, Google, and the company's SaaS business model. Read more here.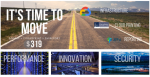 Bundle and save! For just $319 per month you get Standard Hosting, up to 5 cloud printers and a Standard version of phiReport Cloud Edition. That's a savings of $648 per year!  Learn more about our Cloud Starter Pack here.
Anderson Business Technology migrates to OpenQM from Reality.  With the changes in ownership and rising annual license and support costs, they made the move and never looked back. Read more about why here.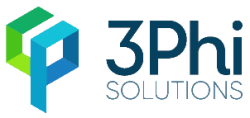 Pick Cloud, Inc. and 3phi Solutions, Inc. Team up to Provide phiReport Cloud Edition Exclusively in North America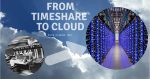 This cloud thing is looking awfully familiar  – Full Circle – From Timeshare to Cloud on Rocket Software's MultiValue Application Platform. PICK is and has always been a perfect fit for Google Cloud. Check out the Rocket Software MultiValue blog where our CEO was the guest blogger.
Pick Cloud Receives DBTA Reader's Choice Award!
MV Vendors Look to Role of MV in the Future – Pick Cloud participated in this DBTA article. You can read more here.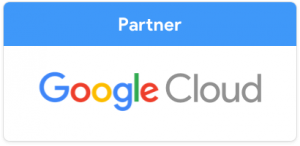 Pick Cloud is proud to announce that we have joined the Google Cloud Compute Platform Technology Partner program. We are exclusively offering Google virtual machines running in Google's innovative data centers and worldwide fiber network. Compute Engine's tooling and workflow support enables scaling from single instances to global, load-balanced cloud computing. This allows Pick Cloud to offer our clients the same availability and security that Google has to offer. Partnering with Google also allows us to make it cost effective for new clients to consider a cloud solution.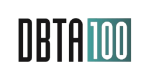 Pick Cloud, Inc. named to DBTA's Top 100 Companies that Matter in Data for Fourth Straight Year!
MultiValue Vendors Help Extend MultiValue Systems –  via Database Trends and Applications
Subscribe to our Mailing List
UPCOMING EVENTS
Google Next '23 from August 29-31, 2023.
UPCOMING WEBINARS
More webinars coming soon!
PAST EVENTS
We presented at the Rocket MV Summit  held in Boston, MA from May15-16, 2023.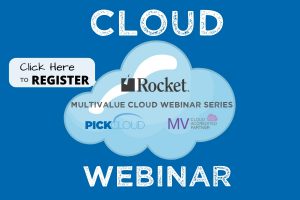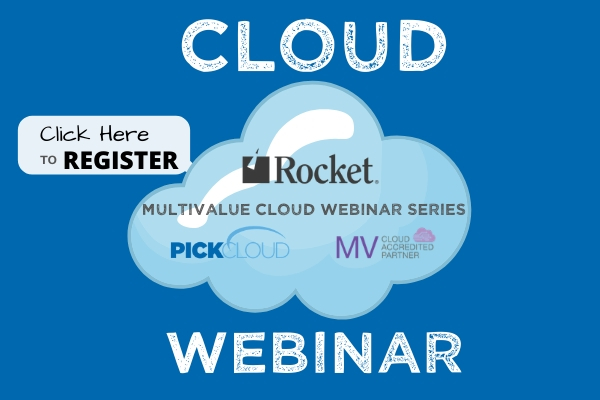 Thanks to everyone who joined Pick Cloud and Rocket® Software for the third and final part of their Rocket MultiValue Cloud Webinar Series.
The recording can be viewed here.
phiReport – What's new in version 3.1? Hosted by Pierre Trinephi, 3 Phi Solutions and Mark Pick of Pick Cloud. Thanks to all who attended. The webinar recording can be viewed here.
Thank you TEXMUG for hosting and for the MultiValue ServerHuggers 🤠 who cared to listen to me. Special kudos to Baker Hughes, Dick Thiot, Jill Orsini, and Jeff Teter for their hospitality!!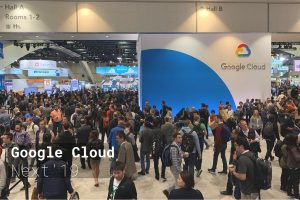 We recently attended the Google Next 19 conference in San Francisco. They made many announcements, including some major ones for their cloud solution.
Read more about what we learned here.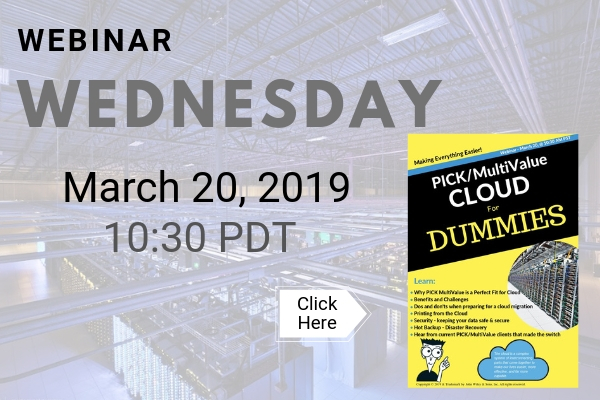 MultiValue Cloud for Dummies Webinar – An Introduction to the Cloud  Thank you to all who attended. The recording can be viewed here.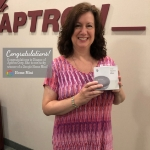 Congratulations to Dianne Ackerman, Vice President of Aptron who won the Google mini by attending our MultiValue Cloud for Dummies webinar.  Attend our upcoming phiReport webinar to enter for your chance to win!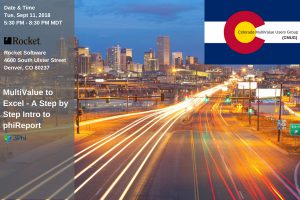 CMUG Meeting – A BIG thanks to Rocket Software for hosting the meeting, Dan Schmitt for organizing and to everyone who joined us last night to learn more about phiReport and how Pick Cloud offers it for as low as $29 per month. Want to try it for yourself FREE for 15 days – no credit card or commitment required? Click here!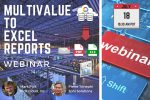 From MultiValue to Excel – A Step by Step Intro to phiReport Cloud Edition with Pick Cloud and 3phi Solutions. The recording is available here.
Thanks to everyone who attended the Pick Cloud, Google and Rocket Software – the Perfect Combination for Your Disaster Recovery Solution webinar. A BIG thank you to Bryan Glassick and Brian Cram from Rocket Software who presented with us. The recording from this webinar is available here.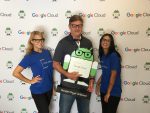 Mark Pick (pictured left) at a recent Google Cloud conference held in Irvine, CA. Mark was there learning more about Google's premium private infrastructure – the fastest in the world. Google also talked about their data centers – efficiency, security and locations all over the world. Pretty amazing stuff!