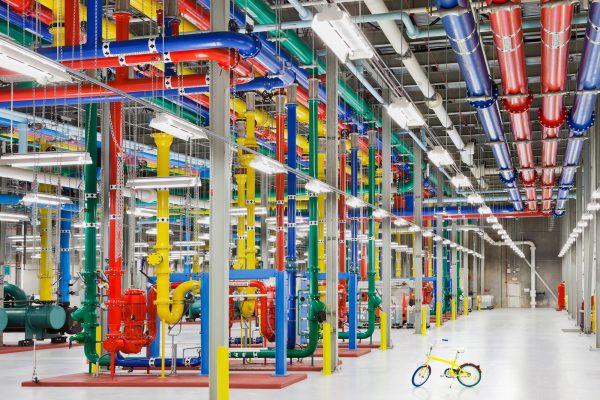 You can rely on Google's worldwide network and count on low latency and high responsiveness. Google has the world's largest global private cloud network with 134+ points of presence, 20 regions and a hundred thousands of miles of fiber optic cable.
Third parties estimate that upwards of one-third of the entire Internet traffic is going across Google's networks on a daily basis. Google has eight products with over 1 billion users each. You can take advantage of the same infrastructure they use to serve billions of search queries every day in milliseconds, billions of hours of YouTube  consumed daily as well as storage for over 1.4 billion active Gmail users.
Security is Google's number one priority. Google received the highest Strategy score for Public Cloud Platform Native Security from The Forrester Wave, Q2 2018
Google Cloud encrypts customer data stored at rest by default, with no additional action required from you. Data is also encrypted in transit. You can use your own keys or Google's keys. Learn more about Google security by watching the video above.
There are many financial benefits to being in the cloud. Pay only for what you use not what you think you are going to use in the future. The cloud not only reduces CapEx but also the hefty initial outlay for a server. You have a predictable monthly spend that can be used as an operating expense (OpEx). You also always have the latest and greatest hardware and don't have to repurchase a server every 5 years.
Save money on power and cooling. A single rack server can result in $500 per year in energy savings by moving to the cloud.
All of these things combined equate to a worry free environment.
You no longer have to worry about installing software or hardware upgrades or updates.
No more worrying about file-saves or backups! We do those for you. Your system will be fully managed and monitored with 99.999% uptime – guaranteed. This equates to roughly 5 minutes of downtime per year. Leaving you to focus on what you do best – your business and your bottom line.
Give the cloud a try FREE for 15 days with no credit card and no commitment. What do you have to lose?