What Are You Waiting For? The Time to Move to the Cloud is NOW.

Security – I don't want anyone from the outside to access my server. How can the cloud be more secure than what I have worked on for years in my on-prem data center?
Cloud hosting companies can afford to implement the latest and greatest security technologies – more so than an average SMB can.
At Pick Cloud, data is encrypted at rest and in transit automatically. We have access to a global team of more than 900 security experts who monitor the system 24 hours a day to detect and respond to attacks or issues. Forrester Research named Google Cloud a Leader in Public Cloud Platform Native Security Wave. This report evaluates the native security capabilities and features of public cloud providers, such as encryption, identity and access management (IAM) and workload security. Of the seven vendors mentioned, our cloud partner, Google Cloud scored highest in the Strategy category.
Compliance – We require so many standards, regulations, and certifications how can you possibly cover them all?
Google and Pick Cloud are committed to complying with applicable data protection laws. Google is always working to stay compliant, which helps make compliance easier for your business. They are audited regularly by third parties, maintain certifications, provide industry-standard contractual protections, and share tools and information you can use to strengthen your business' compliance.
Job Security – I will lose my job.  If I move to the cloud what will I do?  I'm not ready to have you come in here and take my job.
The cloud was never meant to replace people.  It is a tool and a resource. On-premise servers typically require a lot of "racking and stacking"—hardware set up, software patching, and other time-consuming server management chores. Cloud computing removes the need for many of these tasks, so IT teams can spend time on achieving more important business goals. We are freeing you from mundane tasks so you can work on projects that enhance the company's bottom line.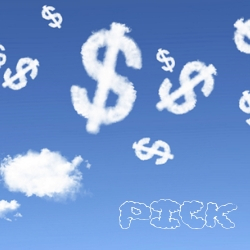 Cost – Moving to the cloud is just way too expensive. 
The cost of the cloud is entirely up to you. Pay only for what you use in a predictable monthly fee. You can increase and decrease resources on a server at any time so you are not stuck paying for something that you aren't using. On-premise scaling up requires additional equipment and you cannot reduce costs if scaling down is needed. You can enjoy the benefits of Google cloud and our PICK/MultiValue expertise starting at just $299 per month. For more information about what an on-premise server is actually costing you check out our blog – What is the true cost of being on premise?
Or is the Pick/MultiValue market just slow to adapt to new technology? We speak to a lot of customers who are still on unsupported software releases, outdated hardware and operating systems and who still have tape drives. If their hardware crashes, they are in trouble. Putting an outdated, unsupported software and application on a new server and OS is hard enough, but to have to get that data off a physical tape drive to migrate is getting to be damn near impossible.
And, to this day, no PICK licensee truly offers a DataBase as a Service model that includes all the infrastructure (all on Google's world-class cloud platform) as well as the MultiValue license except for OpenQM (from Zumasys) and Google Cloud (Pick Cloud). Stay tuned for an upcoming webinar on how to sell your software as a service.
What Are You Waiting For?
If these aren't among your objections to move to the cloud, then what are they? Why are you waiting? If you would like to share your objections with us we would like to hear them.
Why Pick Cloud?

Being small has its advantages. Lower overhead means lower costs for you. And, you won't be another faceless name in a sea of thousands. You get first-class personalized support from a name you can trust. We are Rocket Software MultiValue Cloud accredited partners as well as a Google Cloud Partner and the first to offer a true MultiValue Database as a Service.