All photos courtesy of Google.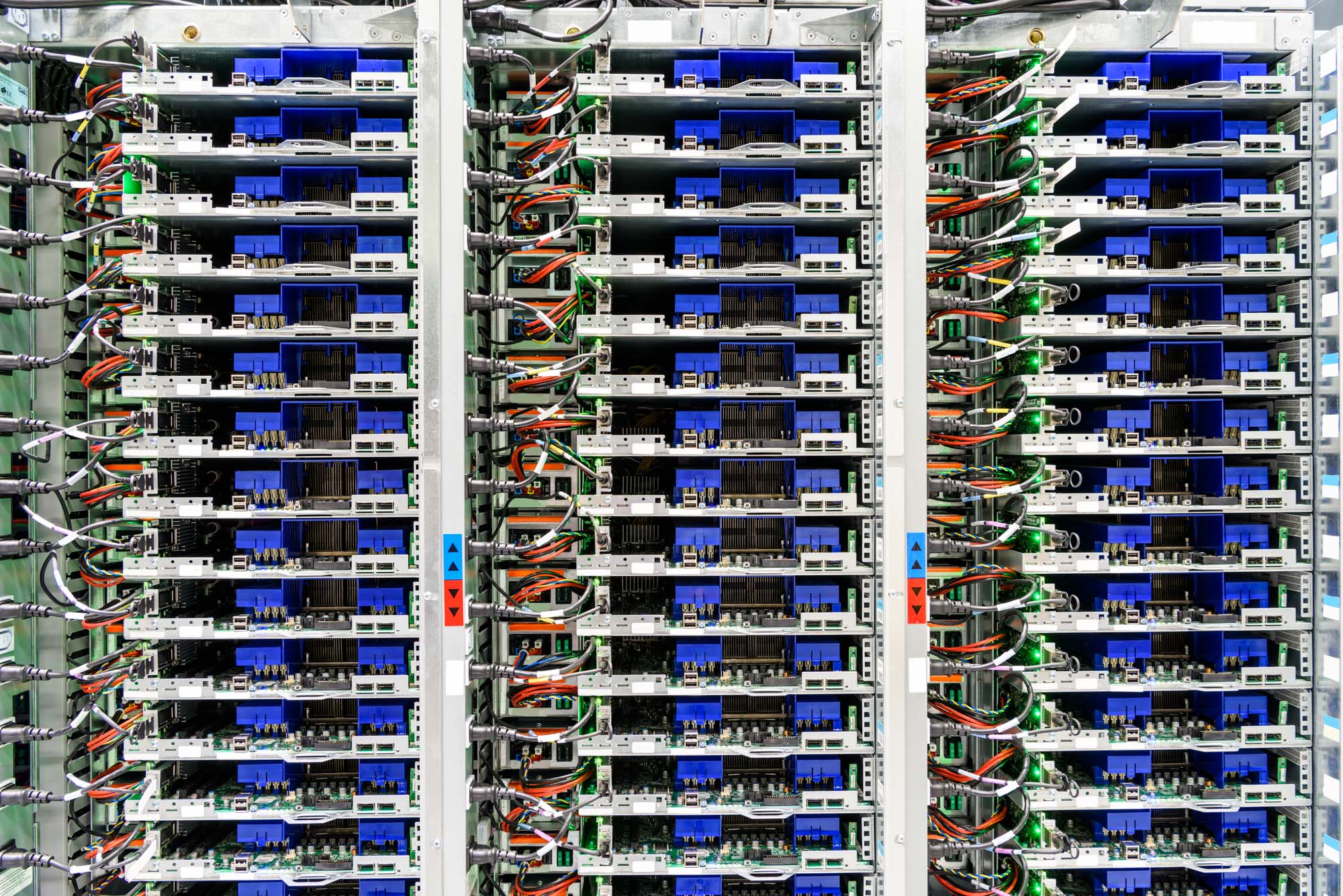 Servers line up in the Eemshaven, Netherlands data center.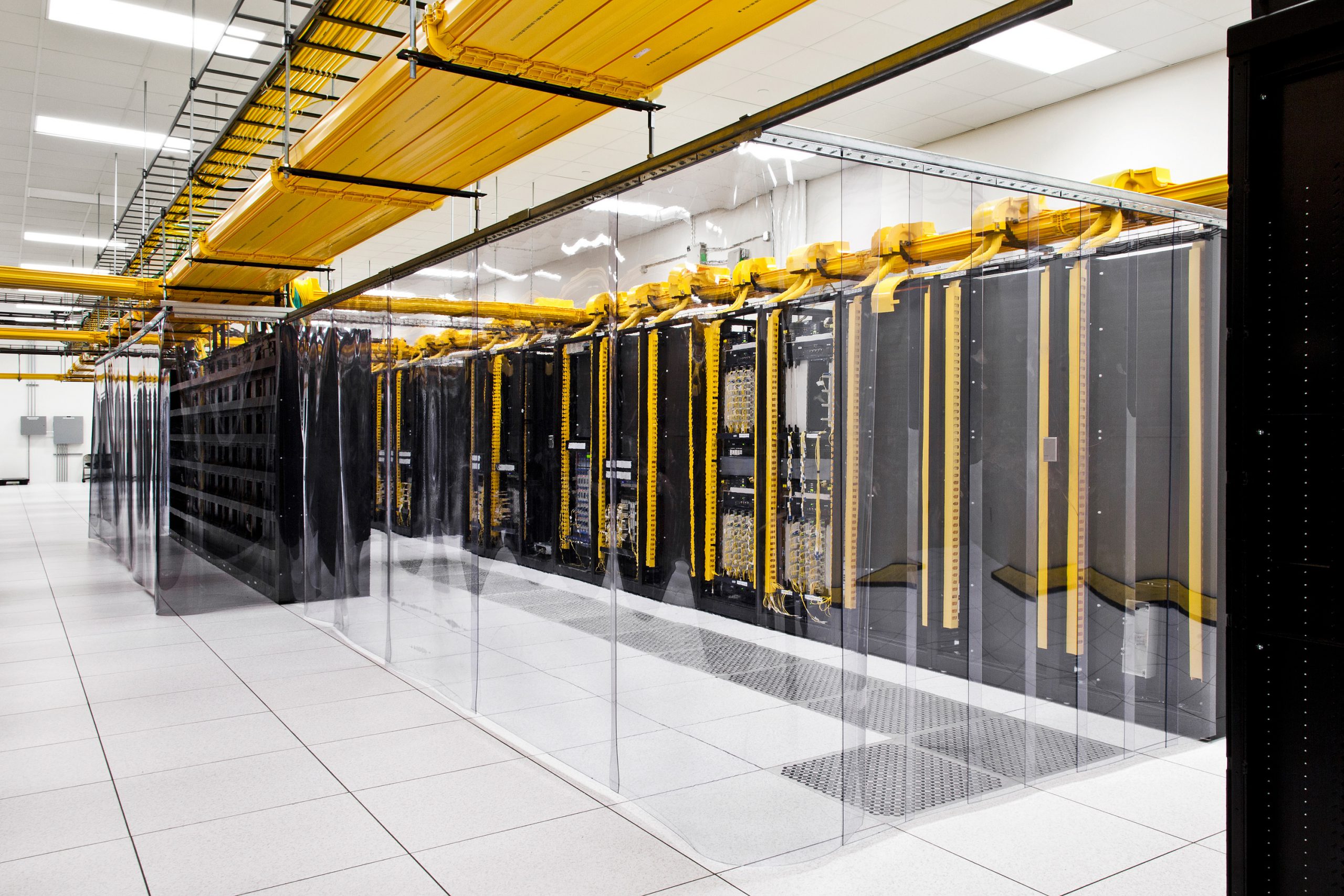 Plastic curtains hang in a network room inside the Council Bluffs, Iowa data center. Here they serve up cold air through the floor, and the clear plastic barriers help keep the cold air in while keeping hot air out.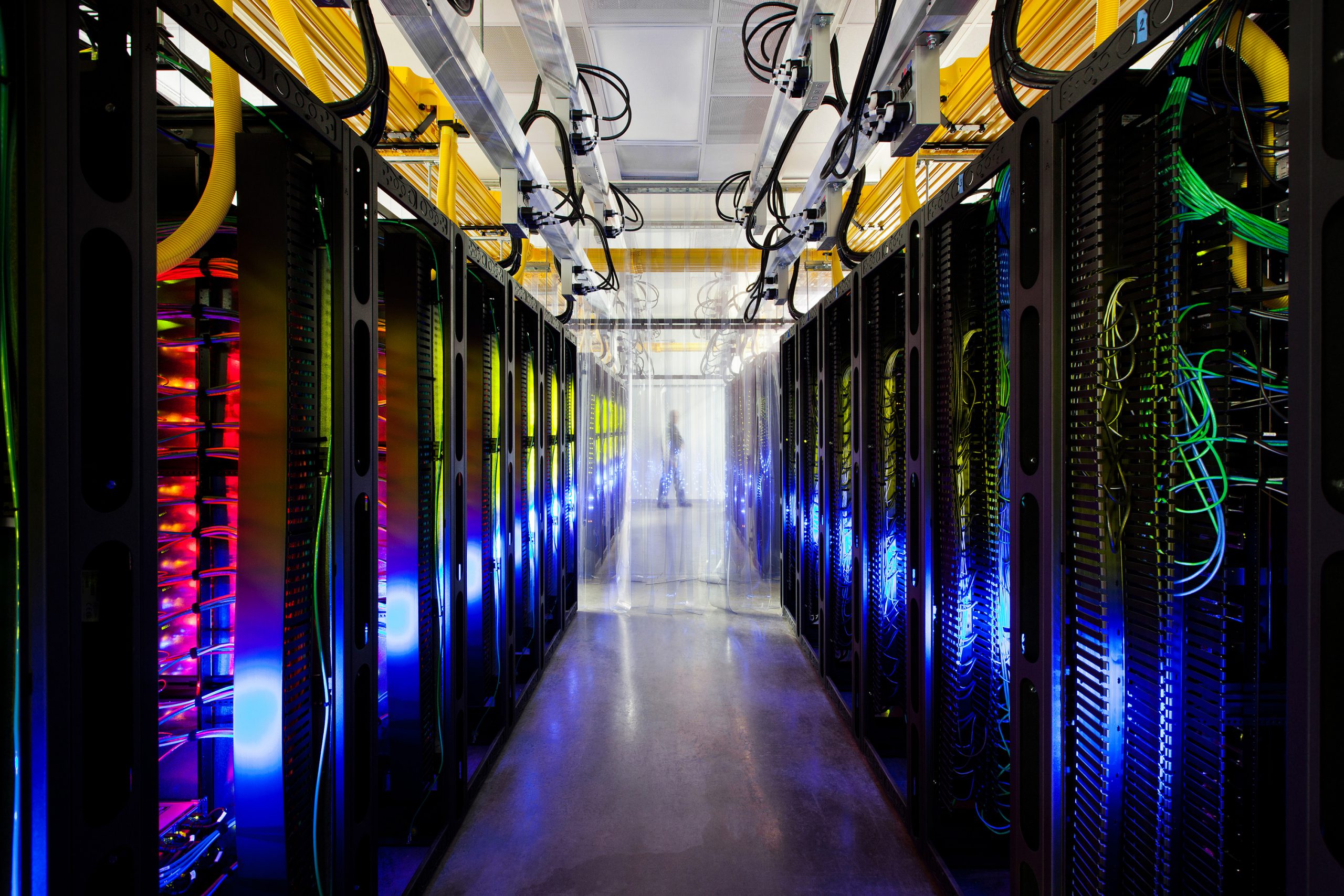 Inside the campus network room in the Council Bluffs, Iowa data center, routers and switches allow Google data centers to talk to each other. The fiber optic networks connecting Google sites can run at speeds that are more than 200,000 times faster than a typical home Internet connection. The fiber cables run along the yellow cable trays near the ceiling.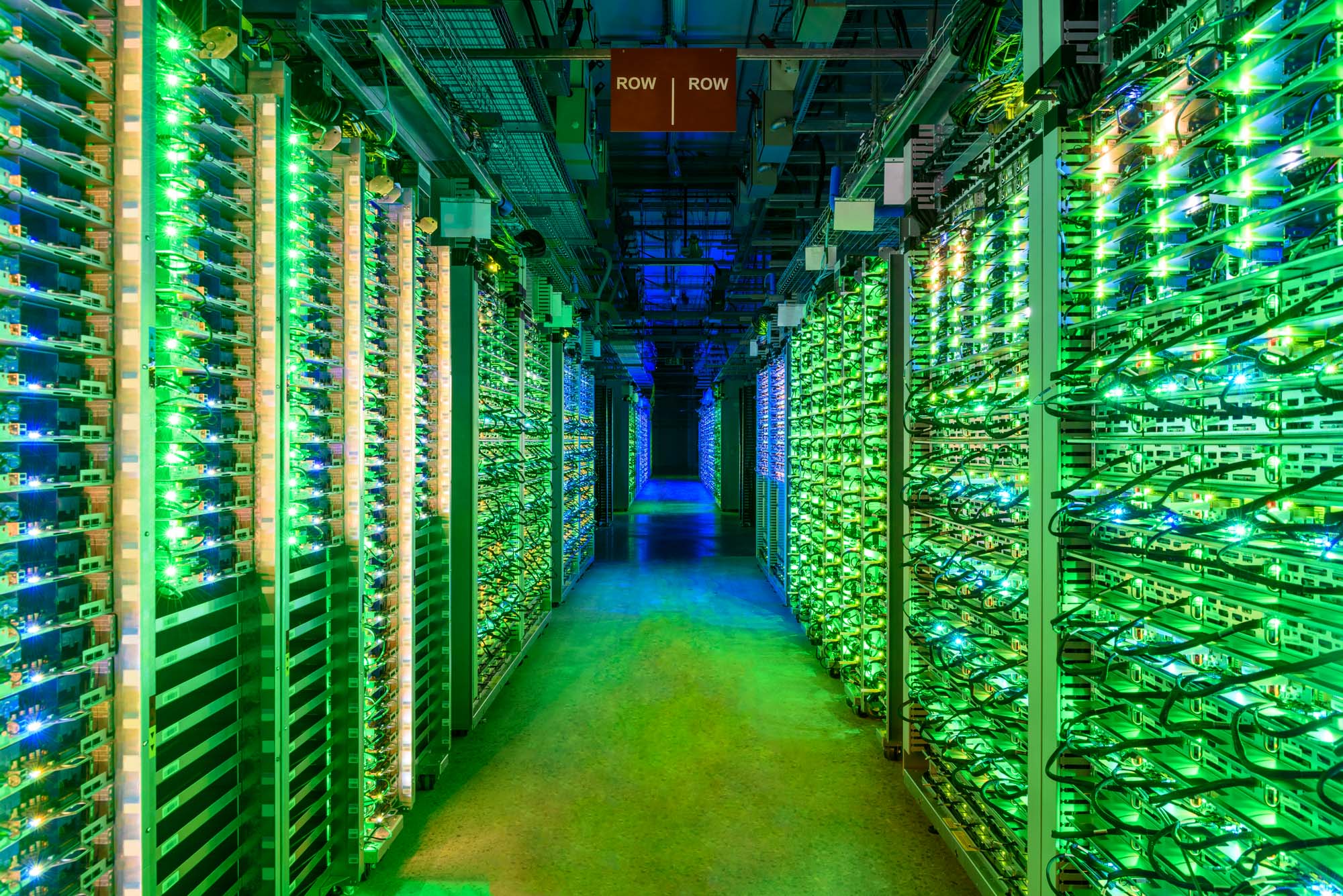 When the overhead lights in Google's St. Ghislain, Belgium center turn off, the servers continue to glow.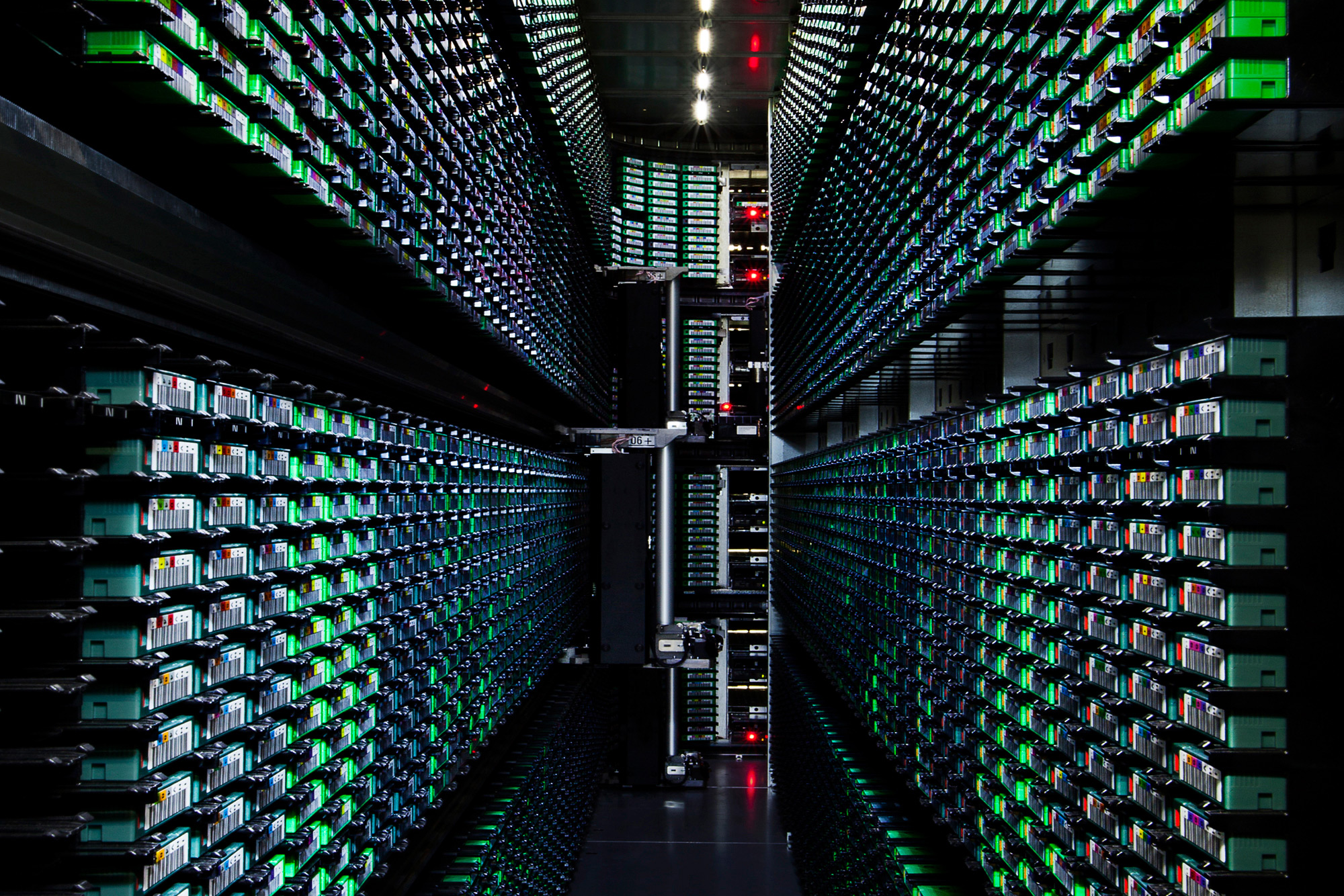 In case anything should happen to any data, they have it all backed up. One of the places Google backs up information is here in their tape library in the Berkeley County, South Carolina data center. Robotic arms (visible at the end of the aisle) assist them in loading and unloading tapes when they need to access them.
Each of Google's server racks has four switches, connected by a different colored cable. They keep these colors the same throughout their Mayes County, Oklahoma data center so they know which one to replace in case of failure.