Fact or Fiction? Top 5 MultiValue Cloud Myths Debunked

As early as 2012 a study by Wakefield Research and Citrix found that 51% of the people surveyed thought cloud computing could be disrupted by stormy weather. Even today, there are misconceptions about the cloud that still linger. We dispel some of them below:
Myth #1 – The cloud is just someone else's computer.
FACT: The cloud means something very specific. The cloud is a complex system of interconnecting parts that come together to make our lives easier, more effective, and far more capable. Someone else's computer could never pull off that level of service. The cloud not only offers the physical machine in which to house files, but it offers the underlying services that make it possible to save files remotely and it reliably serves up software so data can be manipulated and saved, making it possible for developers to rapidly and easily roll out new and improved applications – remotely and securely. To put it simply, cloud computing is the delivery of computing services—servers, storage, databases, networking, software, analytics, and more—over the Internet. You typically pay only for cloud services you use, which in turn, helps you scale as your business grows, lower your operating costs and run your business more efficiently.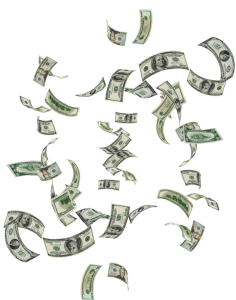 Myth #2 –  The cloud costs more.
FACT:  The cost of the cloud is entirely up to you. Pay only for what you use in a predictable monthly fee. You can increase and decrease resources on a server at any time so you are not stuck paying for something that you aren't using. On-premise scaling up requires additional equipment and you cannot reduce costs if scaling down is needed. You can enjoy the benefits of Google cloud and our PICK/MultiValue expertise starting at just $299 per month.
Myth #3 –  The cloud is less secure.
FACT: At Pick Cloud, data is encrypted at rest and in transit automatically. We have access to a global team of more than 900 security experts who monitor the system 24 hours a day to detect and respond to attacks or issues. Forrester Research named Google Cloud a Leader in Public Cloud Platform Native Security Wave. This report evaluates the native security capabilities and features of public cloud providers, such as encryption, identity and access management (IAM) and workload security. Of the seven vendors mentioned, our cloud partner, Google Cloud scored highest in the Strategy category.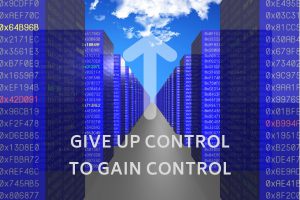 Myth #4 – I will lose control of my server. 
FACT: It's okay, server huggers. You still have just as much control over your server as you do on-prem. In fact, you still maintain admin rights. The cloud is flexible and scalable by definition. Deploying a cloud infrastructure is much more flexible than an on-premise server in many cases.
Myth #5 – The cloud will take my company's IT staff jobs.
FACT: The cloud was never meant to replace people.  It is a tool and a resource. On-premise servers typically require a lot of "racking and stacking"—hardware set up, software patching, and other time-consuming server management chores. Cloud computing removes the need for many of these tasks, so IT teams can spend time on achieving more important business goals.
How can we help you take advantage of what the cloud has to offer?
Don't just take our word for it – try it FREE for 15 days with no credit card or commitment required. Once you try it, we think you will believe in the power of the cloud too.