Behind the Pick Cloud Holiday Card
Recently you may have received a postcard from us that looked like this: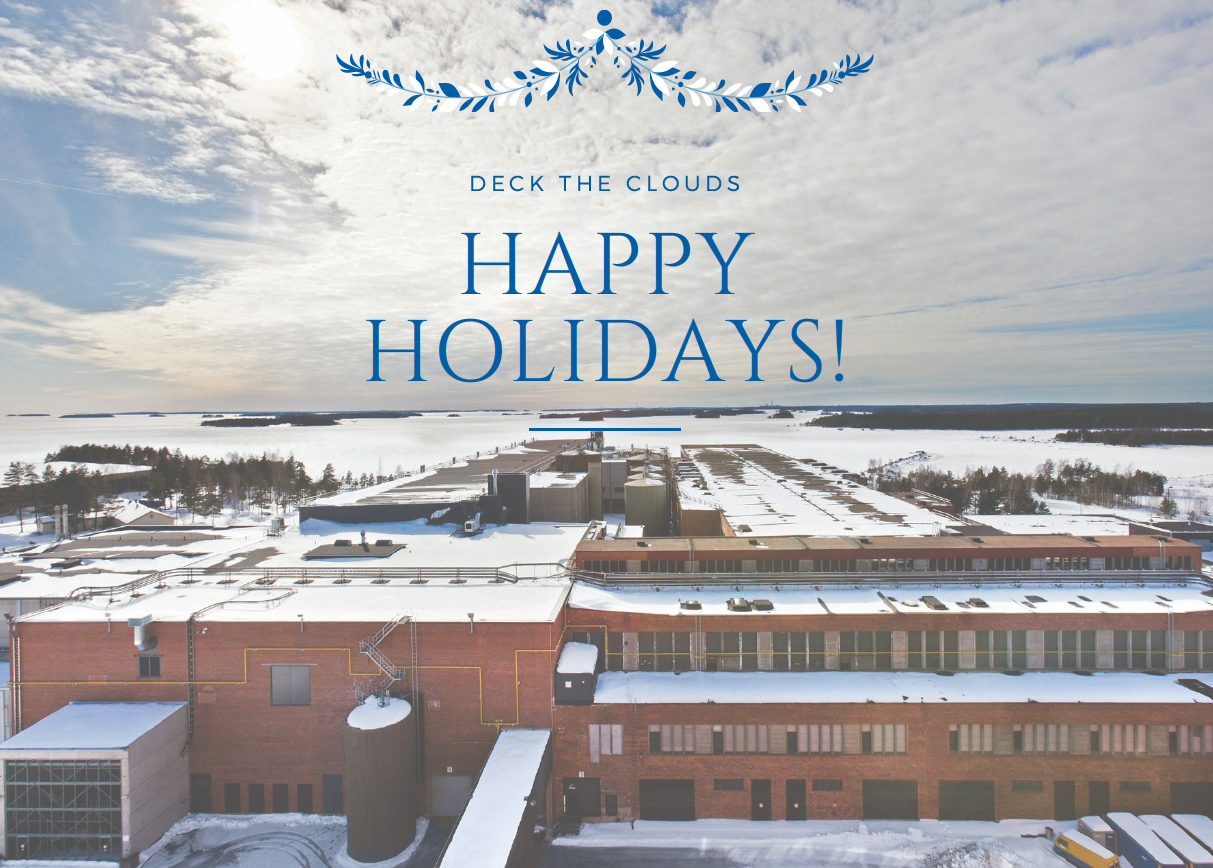 There is a very interesting story behind this holiday postcard. The facility pictured is actually a Google datacenter located in Hamina, Finland. Google spent $1 billion to revitalize the 1950's former paper mill.
When Google looks at potential data center sites, they take into consideration what resources are already there. In this particular case, they utilized an existing paper mill  – Summa Mill and energy resources such as the seawater from the Baltic Sea and wind energy. They do what they can to minimize the amount of energy, water, and other resources consumed. 
The facility is one of the most efficient and advanced of Google's data centers.